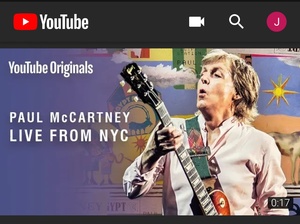 The latest official YouTube app for Android has gotten a new Dark Theme and you can easily switch to it.
Google previously revealed that it will release versions of its popular mobile apps with a dark theme. This follows a trend of mobile apps turning "dark", but of course it won't happen by default when the app updates are pushed out. Instead, you may be prompted to try out the dark side when you get an update.
If you were prompted to try out Dark Mode but declined for some reason, you can very easily enable Dark Theme in the latest official YouTube app in just a few steps.
How to manually enable Dark Theme in YouTube for Android:
Step 1: Open the YouTube app and tap your account/profile icon in the top right-hand corner as shown.

Step 2: From your account/profile options, tap the Settings option as shown.

Step 3: Tap on General Settings.

STEP 4: Toggle On "Enable Dark Theme" as shown and the app will instantly turn Dark.

What if I have no option for Dark Theme?
If the option to toggle Dark Theme on/off is not present in the Settings, then you are likely running an out of date version of the app. You need to have YouTube v13.35.51 for the Dark Theme. You can
manually update directly from Google Play
if an auto-update hasn't occurred yet.