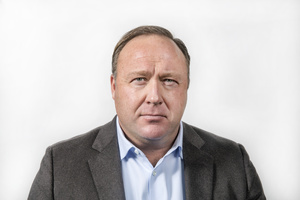 Twitter announced today that it too has permanently banned Alex Jones from its platform, along with his Infowars media outlet.
Last month, Twitter came under fire for not joining a coordinated take-down of content and accounts related to Alex Jones and Infowars. Facebook, Spotify, and Apple all removed podcasts and accounts alleging terms of use violations and other things. At the time, Twitter was questioned for its decision to leave accounts belonging to Jones and Infowars on its platform.
Twitter CEO Jack Dorsey explained simply that the accounts had not violated Twitter's guidelines and terms and service and so there were no grounds for their removal.
Citing recent tweets and content that violate Twitter's abusive behavior policy, both Alex Jones and his Infowars media outlet have been booted from the service permanently. The platform announced the action in a tweet from its Twitter Safety account.
Today, we permanently suspended @realalexjones and @infowars from Twitter and Periscope. We took this action based on new reports of Tweets and videos posted yesterday that violate our abusive behavior policy, in addition to the accounts' past violations. https://t.co/gckzUAV8GL

-- Twitter Safety (@TwitterSafety) September 6, 2018
This week, Twitter CEO Jack Dorsey admitted that the platform has not always been impartial due in large part to a faulty algorithm unfairly
targeting some 600,000 accounts
. Among those account holders affected by this error were members of the United States Congress. Dorsey did say however the political bias does not play a role in how the platform is policed.