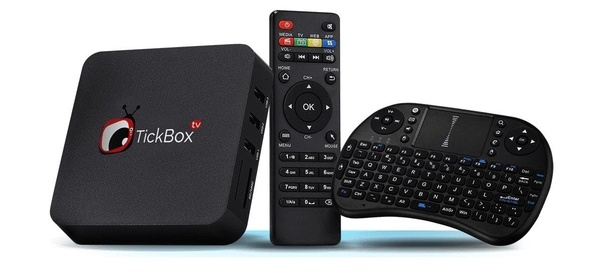 TickBox TV has reportedly agreed to pay a $25 million settlement in a lawsuit that alleged it promoted copyright infringement.
TickBox TV sells Android boxes, which are low-cost set-top boxes for televisions that run an Android operating system. Owners can install whatever they want on the boxes just like they could with a PC, including software that can allow you to stream unlicensed TV Shows and Movies.
Typically such boxes come with pre-installed software, including the Kodi media center software. Kodi itself is not developed for piracy but through third-party add-on support can be used for that purpose. Sometimes these devices are even advertised as
"Kodi boxes"
, which forced the developers of Kodi to take some legal actions.
TickBox's website initially encouraged users to buy the devices so they could stop
"wasting money with online streaming services like Netflix, Hulu or Amazon Prime."
After the lawsuit was filed, the language was changed on the website.
As part of an agreement, TickBox
has agreed to pay $25 million
and to an injunction prohibiting it from present users with options to download add-ons that enable piracy. This does not include Android browser apps including Internet Explorer, Google Chrome, Safari or Firefox.
U.S. District Court Judge Michael Fitzgerald in the Central District of California must accept the agreement, which would then resolve the lawsuit.
TickBox was sued by the Alliance for Creativity and Entertainment (ACE), which represents media firms and content providers like Netflix, Amazon, Hulu, Disney, Warner Bros, 20th Century Fox, Sony Pictures and more.