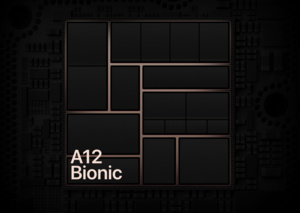 One could easily argue that Apple is predominantly a software company, even though most people think of iPhones and Macs as hardware products first and foremost when they think about Apple.
Cupertino's own trillion dollar company has been investing heavily in hardware lately, in hopes to gain more control over the components in their hardware as well as, perhaps even more importantly, boost the bottom line.
Now rumors have it that Apple is going to bring in one more main component under their own Apple brand,
9to5Mac reports
.
In smartphones, Apple designs their own system-on-chips, the A chips, and now Apple is looking into running Mac computers with their own ARM-based processors.
Apple analyst Ming-Chi Kuo has noted that Apple wants to relieve itself from Intel's CPU roadmap that can be crippling.
However, even though Apple's ARM-based A chips are powerful they can't compete with top-of-the-line Intel chips designed for computers. Not yet at least.
It is thus no surprise that reportedly the transition will begin with the most portable Macs and slowly work its way up the Mac hierarchy.
Manufacturing of the chips is left to actual semiconductor companies, and Apple has no incentive at this point to change the fact. Currently Taiwan Semiconductor Manufacturing Company, or TSMC, is responsible for manufacturing Apple's processors.