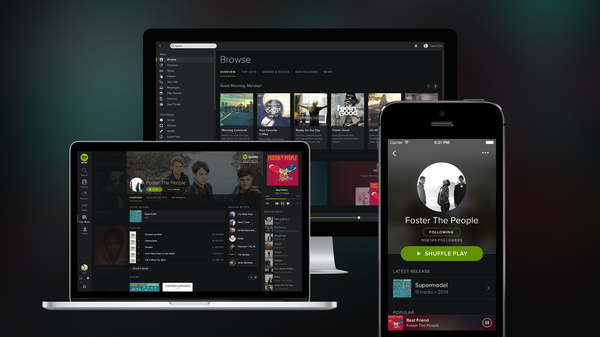 Spotify will allow free tier users of its music streaming service to use its Connect function to stream music to devices.
Spotify Connect allows users to use devices on the same WiFi network to play music. These devices can be games consoles, media set-top boxes, Windows PCs and more. The user can continue to select music using their phone or other devices through Connect.
The feature has been limited to Spotify's premium subscribers to this point. However, the music streaming giant will allow users of its ad-supported service to use Connect soon with compatible devices. Of course, they will still hear ads and still have other limitations of the free tier.
Spotify has been loosening restriction on free tier users recently, allowing on-demand listing for some selected playlists. It has also experimented with skippable ads down under.
Source:
The Verge