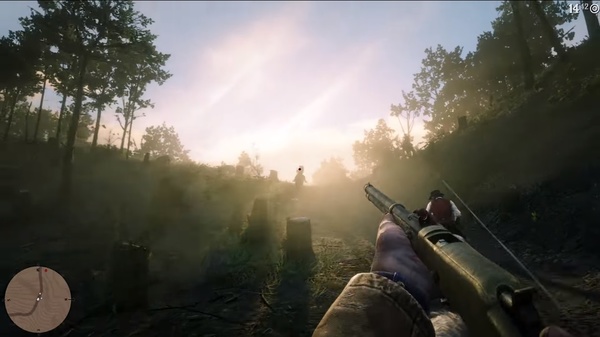 YouTube has removed clips of Red Dead Redemption 2 after a BBC report pointed out videos showing a non-playable character being assaulted and killed.
Red Dead Redemption 2 was released in October to critical acclaim and staggering sales. Like its predecessor, it allows the player to control the protagonist in a sandbox environment. The player can interact with other non-playable characters in a variety of ways, and the game even has an honor system that reflects the moral values of the player.
Just like with Grand Theft Auto and many similar games, this freedom can allow the protagonist to carry out seemingly violent action against non-playable characters, or NPCs. Some of these actions may seem distasteful.
After the release of Red Dead Redemption 2, plenty of videos of gameplay footage flooded to YouTube as can be expected. Some videos were of the protagonist assaulting or killing an NPC suffragette.
The BBC News website clearly took offense to this footage and went as far as to question YouTube about the videos. As a result, YouTube deleted eight of ten videos the BBC complained about. Furthermore, an unnamed YouTuber with over 470,000 subscribers reportedly had his YouTube account deleted after the BBC complaint.
"YouTube's Community Guidelines prohibit among other things, gratuitous violence, nudity, dangerous and illegal activities, and hate speech,"
a spokeswoman reportedly told the BBC.
YouTube's actions seem about as strange as its guidelines are deliberately vague. Surely, if these videos have to go and an account is even deleted, then what of the thousands upon thousands of hours of video game footage depicting
"violence"
that exists on the service?
Was YouTube correct, or in error, to respond to the BBC complaints with these actions?
Source:
BBC News