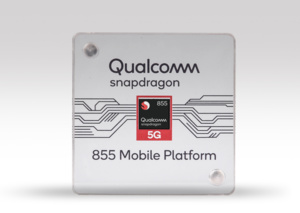 All the major smartphone events for the year are long gone, except for a Nokia event today in Dubai, so it is perhaps time to start focusing on next years early offerings.
Qualcomm agrees and has today announced new products that will land on many of the upcoming year's greatest smartphones.
At their Snapdragon Summit in Maui, the company is debuting the new top-of-the-line Snapdragon system-on-chip and other products.
The new Snapdragon 855 is, of course, Qualcomm's flagship product and will be heading to dozens of top notch Android smartphones next year. So what can we expect?
Well, first off Qualcomm calls it "the world's first commercial mobile platform supporting multi-gigabit 5G." In addition to supporting 5G it will improve AI performance up to 3x.
According to TechCrunch, Qualcomm is also designing a designated gamer version of the chip called "Snapdragon Elite Gaming", although other details are still not revealed.
Another interesting announcement out of Maui is a new ultasonic fingerprint sensor, which will likely be seen in the upcoming Galaxy S10, just like the new Snapdragon chip.
Ultrasonic in-screen fingerprint sensors are promising to be faster than last years in-screen sensors. In addition it should work even when the finger or display are dirty is the screen has a screen protector,
TechCrunch reports
.
We might see the first smartphones using these products teased as soon as at CES in January but more importantly MWC 2019 in late February is where all this is probably going to be properly realized.