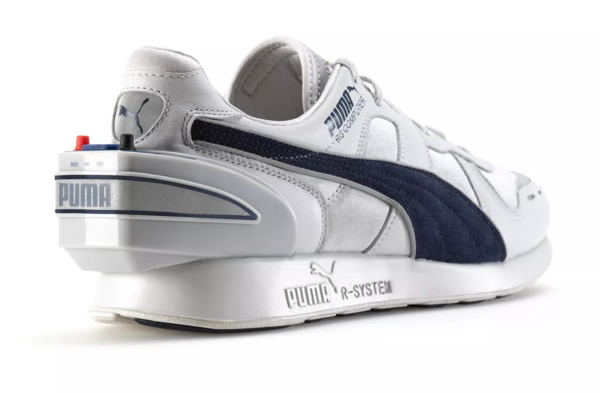 Puma introduced a futuristic running shoe in the 80s it called the RS-Computer. The company called these their first computerized running shoes.
The product was meant for serious runners who wanted data, such as distance travelled and calories spent, from their running efforts. Now Puma has been struck by a retro spark as they are re-releasing the RS-Computer to the market.

The new edition of Puma RS-Computer look almost identical to the original ones, and there's still the awkward bump in the back for the computer part.

Obviously this would no longer be needed in "computerized shoes" as technology can fit in much smaller spaces, but Puma has decided to respect the original retro look from the 1980s.

Puma has, however, updated the tech. There's now a three-axis accelerometer for improved movement recognition, LED indicators, one USB port for charging, and Bluetooth for wireless connectivity.

The release of the new RS-Computer is set for December 13, but there will only be 86 pairs sold, so unless you are really lucky, or wealthy. You might want to look elsewhere.



Perhaps Adidas will bring their first ever computerized shoes, the original Adidas Micropacer, back from 1984.