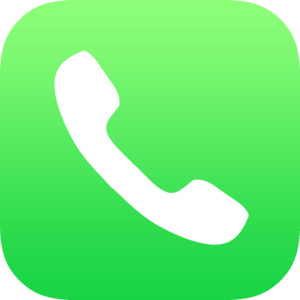 In both your professinal as well as personal life you might come up with situations where recording a phone call is worth a fortune. Perhaps you want the details as fresh as possible, and there's really no better way to get every nuance right.
Fortunately smartphones allow recording calls, although the ease of it definitely depends on the phone, which we will go here through for both Android phone as well as iPhones.

Is recording calls legal?

The feature is not found in most smartphones by default because in some states and countries recording calls might be illegal.

In the U.S. recording calls is legal, although consent law depends on your state. Federal law as well as most states have adopted one-party consent which means that at least one of the parties (which could be just you) in the conversation needs to know of and accept the recording.

Two-party consent laws are in effect in California, Connecticut, Florida, Illinois, Maryland, Massachusetts, Montana, New Hampshire, Pennsylvania and Washington.



Recording calls in Android

You can find an endless sea of both free and paid apps for Android that promise some type of recording function. So the problem becomes: which of these dozens of apps should you pick?

There's no simple answer as their functionality might fair better on some phones than others, and even changing your settings might improve the performance of said app.

Perhaps the most common problem with the recording apps is that you'll only hear your own voice in the recording. This type of call recording is usually not very useful.

This might be due to the app recording via microphone, and that means you'd have to make the call using the speaker function. Some apps allow you to pick the sources, so you might want to do some trial and error testing.

In our test, Call Recorder - ACR worked perfectly for recording both sides of the conversation. You can select sources manually if the default settings don't for some reason record all the audio in your case.

Another popular and well-received app is Automatic Call Recorder.

To keep your recordings stored for future use, you want to make sure they are stored properly. Even though the app might record automatically, it doesn't necessarily mean it'll store the recordings indefinitely.

You might want to go to the apps recording folder and grab them occasionally to your backup storage.

Recording call on iPhone

Unfortunately recording calls on iPhone has been made fairly hard to protect customers' data privacy. Basically the only way to record calls is to combine calls directed to voicemail to another call that is meant to be recorded.

That's why call recording apps for iPhone tend to have monthly payments. One of these options is called TapeACall which costs $10.99/year.

However, if you own both an iPhone as well as a fairly new Mac, you can use the feature introduces in macOS Yosemite called Continuity. With Continuity you can answer and record your calls with the Mac. Just start up QuickTime as you asnwer the call and select File and New Audio Recording.

Also simple way to record the call with just the iPhone is to put the call on speaker and record with Voice Memos. The quality might not be amazing though.



--

If you have any suggestions or other ideas about recording calls on either Android or iPhone, let us know about it in the comments!