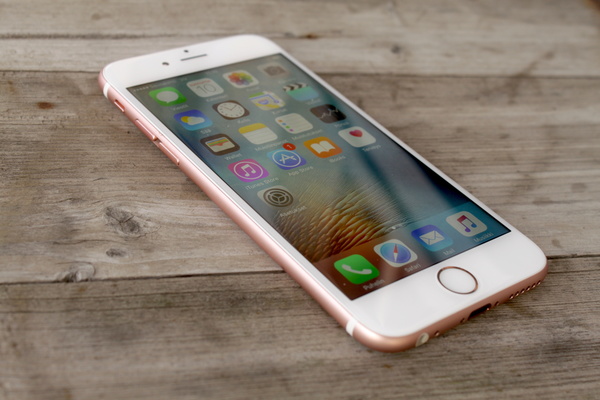 If you happen to own a 16 GB, or even a 32 GB, version of any iPhone or iPad, you are probably familiar with the Storage Almost Full notification. This might happen even as you are taking an all important photo, and it's something even Google has made fun of in its unlimited cloud storage ads.
So here are some ways you can make some room for new content on your iPhones and iPads.
Messages, media, and messaging apps

Apps like WhatsApp and Facebook Messenger, the two most popular ones around the globe, are used to share pictures and videos. This might over time fill your device's storage as they are saved for further use. However, you often don't need these files and there's a way to get rid of them.
You should head to Photos app and delete all unused pictures that are stored by apps. While you are at it, you might want to go through camera roll too, you might have tons of failed photos and dozens of same shot, both of which you probably never will use.
Even after deleting the bad ones storing photos in the cloud is a good way to free up space from your device.
The aforementioned Google Photos cloud service works also on iOS and offers unlimited storage for photos.
If you use Apple's own iMessage, you might want to delete some of the older conversations. You can also automatize the deletion of messages after 30 days (or a year) from Settings -> iMessage.
Camera Settings

Changing camera settings doesn't exactly free up space from your device or bring any short term help for lack of storage. However, you might still want to preemptively change some settings.
Newer iPhones can save so called Live Photos when you take a regular picture. These animations take up a lot of space compared to a photo and you might never use them.
You can disable Live Photos by starting the Camera app and pressing the icon in the top middle with concentric circles. If the icon is yellow the option is on, if it's white the option is off and you won't save Live Photos.

Also depending on your video usage, you might want to consider changing video resolution. If you don't film videos often, you probably don't need to touch this setting, but if you do it often and share it in platforms where higher definition is not available or doesn't provide meaningful benefit, you might want to drop the resolution.
Depending on your iPhone and filming frequency, this will save you quite a lot of storage space but you might want to experiment how much quality you are willing to sacrifice for saved space.
You can find the setting at Settings -> Photos & Camera -> Record Video.
Delete unused apps and empty cache

There's an app for everything, right? Well, there are also apps that you never use and they just hang out in the dark corners of iOS.
To free up space, one of the best ways is to remove unused apps. You know you have them, you just haven't gone through everything in a long while. It's like throwing away things in general: What if I one day need it!?
Fortunately installing apps is quick and easy these days, unlike getting back your real world items thrown in the trash.
Especially games and other large pieces of software you don't use should be gone the first thing today. Even a simple looking game can take huge amounts of space, and automatic updates make the situation even worse.
Often times you might try out an app to see if it's worth it, but forget to delete. So go through your home screen and all the folder and make sure you aren't storing completely unused apps.
Perhaps the best way to go through your apps is to open up Settings -> General -> Storage & iCloud Usage (or iPhone Storage). You'll find a list of all apps on the device with corresponding storage space required by the app.
You can open up the app's details by clicking it and see how much the app itself takes space and how much other data the app has stored on to your device. You can remove the app from this view.
In some cases, with a lot of extra data, it might even be wise to delete an app you use regularly and install it again. This often gets rid of cache files that you don't actually use anymore.
Apps like these could be Facebook, YouTube, and Spotify.
While deleting and reinstalling apps in a larger scale is probably too much of a hassle, you could look into apps that do it for you. For example iMyfone Umate can delete cache files automatically, but unfortunately you can do it only once for free. Similar service is provided by PhoneClean.
Some app makers might have included cache deletion option in the apps but iOS by default doesn't have such a feature.
Safari cache
Even though Apple does not offer a app cache cleaning tool in the iOS, there is a feature which allows cleaning of the mobile browser's cache files.
You can empty Safari's cache by going to Settings -> Safari and clicking Clear History and Website Data.
More storage of iPhone?

None of the iPhones so far (in early 2019) have included a memory card slot for increasing the storage. However, there are some peripherals that can be used with iPhones to increase the storage capacity.
This requires, of course, external devices such as dongles, cables, or cases. Especially with the former two you might want to store less often used files on the external drive.
As mentioned earlierw with photos, a cloud service might be a better option in many cases. In addition to Apple's own iCloud there is the likes of Dropbox, Google Drive, and OneDrive to consider.
--
Any other tips and tricks you know that we overlooked here, let us know in the comments!