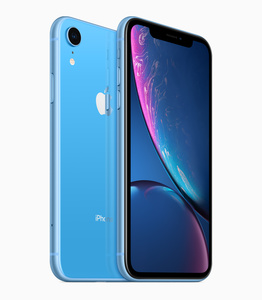 According to new report, Apple is going to no longer use LCD displays in any of its new iPhones.
Apple is said to move all its smartphones to OLED panels, which are considered to be better in many respects.

Due to Apple's decision, Japan Display, the supplier of the panels for iPhone XR and others, will have to seek a bailout from foreign investors.

According to WSJ, Japan Display is in talks with TPK Holding Co. from Taiwan and Silk Road Fund controlled by Chinese government worth as much as 30% stake in the company.

Over half of Japan Display's orders have been recently from Apple. Bad outlook for the iPhone, especially iPhone XR, just has turned into an even worse situation, as Apple seems to rely solely on OLED panels in all its future iPhones.

There's still a tiny silver lining in that Apple will still have iPads and Mac products, likely for years, that will use cheaper IPS LCD panels.