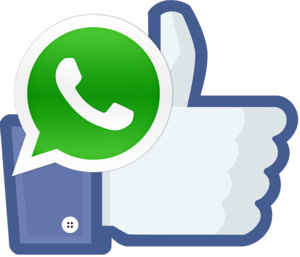 The world's leading messaging app, WhatsApp, has released an update to its iPhone version. The Facebook-owned messaging platform supports now Face ID, as well as Touch ID.
What this means is that you can protect your messages, and the entire app for that matter, with a facial recognition or fingerprint. You can require the app to ask for either Face ID or Touch ID before opening.
This is the first time WhatsApp has implemented a biometric protection to its app. WhatsApp has been known, even before Facebook's acquisition, as a privacy conscious platform, especially for having end-to-end encryption early on.
However, some have expressed concerns because Facebook wants to combine the infrastructure of Instagram, WhatsApp and Messenger.
Fortunately, there's no evidence of worsening privacy for now, and because of the update WhatsApp now protects your messages even better.
Here how to enable the new biometric protection:
Open WhatsApp and Chats view


Press More (three dots) and Settings


Select Account and Privacy


Select Screen Lock and Require Face ID
(note: requires WhatsApp v2.19.20 and supported iPhone)