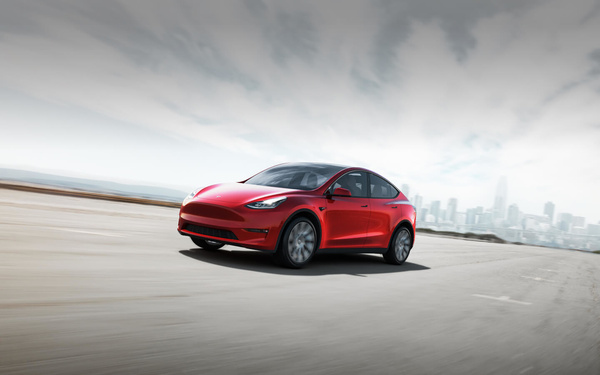 Tesla has today announced their newest vehicle. The hotly anticipated Model Y is a crossover vehicle that fits right in between Model 3 and Model X.
Built largely on the same base as Model 3, it is a compact crossover/SUV which both looks similar to Model 3 and has the same kind of technology.
Model Y starts at $39,000, just above the $35K price tag of the smaller sibling. Long Range version will put you back $42,700 (RWD) or $46,700 (FWD). The Perfomance version is the most expensive at $55,700.
Standard Range model has a range of 230 miles, Long Range 280 miles (FWD) or 300 miles (AWD) and the Performance package limits the range back to 230 miles.
0-60 speeds range from Standard's 5.9 seconds down to Performance's 3.5 seconds.
Even though Model Y is fairly small, it can still transport up to seven people with optional row of seats like many modern SUVs.
Tesla will start selling Model Y in late 2020 with everything except the cheapest version. The Standard Range version will become available in fall 2021.
Read more about Model Y
here
.