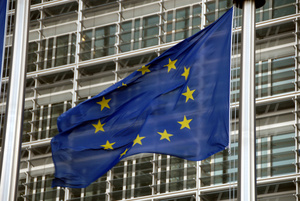 European Parliament voted earlier on Tuesday about the new Copyright Directive, which including the infamous Article 13. The new directive passed with a result of 348 in favor and 274 against.
The Article 17 (previously Article 13), sometimes called the "upload filter", requires web service providers to block copyrighted material to be uploaded into their service. The internet has called this the meme killer, although it's unlikely to affect memes.
Other controversial legislation include Article 15 (formerly Article 11), also known as the "link tax", which puts in place a linking fee, that services have to pay if they use content from the linked site.
Before passing the directive, Members of parliament voted to remove the upload filter article from the directive but that fell through by only five votes. Thus the directive passed with two of the most controversial articles included.
Now the member states have to adjust their legislation to comply with the new EU directive. Each state has 24 months to change their laws or face consequences in the European Court of Justice.
The Copyright Directive was first introduced to European Parliament on 20 June 2018, was revised in September 2018, and the final version presented in February 2019. It immensely criticized even in its final form, especially by digital rights groups and web companies.
Dark day for internet freedom: The @Europarl_EN has rubber-stamped copyright reform including #Article13 and #Article11. MEPs refused to even consider amendments. The results of the final vote: 348 in favor, 274 against #SaveYourInternet pic.twitter.com/8bHaPEEUk3

-- Julia Reda (@Senficon) March 26, 2019