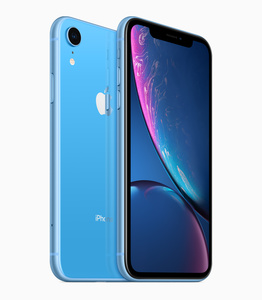 People love their iPhones. Not as much as they used to, but people still love their iPhones.
One of the things that they usually don't like, however, is the battery life. Controversies like the #batterygate didn't do much to help Apple's case either.
'Member? Apple admitted that it is throttling older phones so they could keep it lasting longer because of degraded batteries. Not that it is necessarily a bad thing, but they didn't tell the users about it, until it was exposed and they had to.
Well, there's more bad news about Apple's battery practices. According to a British customer advocacy group
Which?
, as covered by
Business Insider
, Apple has been fooling customers with the battery life figures.
As they tested iPhones, a total of nine different models, and how long you could actually use them as a phone, the results were not even close to what Apple claims.
Among the models the new iPhone XR was the worst offender. Apple promises 25 hours of talk time but it only managed 16.5 hours. Apple is giving the phone more than 50% more talk time than it can actually manage.
Apple has responded that they test the devices' battery life rigorously to meet their claims, and that their battery life figures reflect the intelligent power management used to maximize battery life.
Unfortunately there isn't really a lot of details how Which? performed these tests, so there is no mention whether this could be due to not including some of the power saving features. This is why Apple says they can't verify and compare the results with theirs.
However, Which? also tested phones by Samsung, Sony, Nokia, and HTC. The first three passed their estimates, and HTC only overestimated their talk time by an average of 5%.
While this isn't a conclusive test, and probably not scientific at all, there seems to be a reason to worry about false marketing by Apple. Perhaps there's reason to revisit those iPhone XR reviews that praised its battery life?