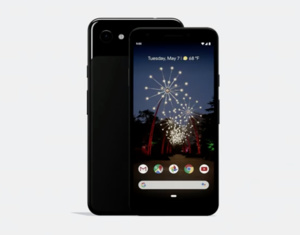 Yesterday Google announced some new products and services at their annual developer conference Google I/O. Alongside announcing official the tenth Android version, Android Q, they also first time ever announced a new Pixel device at the event.
As expected, Google unveiled the new Pixel 3a and its bigger sibling Pixel 3a XL. This is the cheaper option to traditional Pixel line of smartphones.

The phones have the same OLED screens (although in 5.6 and 6" sizes), similar body design albeit polycarbonate, same 4GB of RAM and 64GB of internal storage, and same amazing camera as last year's Pixel 3, but instead they are powered by a lesser Snapdragon 670 chipset. With the less powerful processor, however, also comes less expensive price tag.

Pixel 3a starts at $399 and Pixel 3a XL at $479.

Pixel 3a also has a 3.5 mm headphone jack, Active Edge support, and a 3000 or 3700 mAh battery that supports 18W fast charge and Google promises will last all day and night, or up to 30 hours.



Both the models ship with Android 9.0 Pie but will be among the first devices to get the Android Q. You can also already get the Android Q for them in beta form.

It comes in three color options: Just Black, Clearly White, and Purple-ish. You can get it in the U.S. via Verizon, T-Mobile, Sprint, US Cellular, Spectrum Mobile (Charter), C Spire and Google Fi, and is available starting immediately.