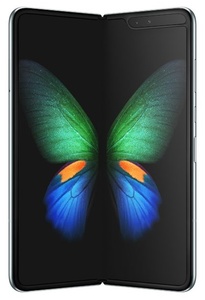 Samsung's first ever folding smartphone was unveiled in San Fransico's Unpacked 2019 earlier this years, and the company promised a fairly rapid launch schedule.
They of course wanted to be the first to the market, as Huawei was looming in the background with their own upcoming foldable phone. Samsung got the devices in reviewers hands pre-launch, and everything seemed good – for a day or two.
The issues with the display were quickly uncovered, and while at first
Samsung kinda brushed them off
, soon they had to acknowledge the seriousness of the problem, called back all devices, and
delayed the original launch
that was planned for April 26.
Samsung has already polled the preorderers whether they would still be interested in the device, and you could cancel the order if that wasn't the case. Samsung also said that the order would be automatically cancelled if they couldn't deliver on it by the end of May.
Well, we aren't quite at the end of May yet, but people have been questioning for a reason whether Samsung will be able to fix the phone in less than a month, or if even they know when this device is slated for a re-launch.
The company's mobile CEO DJ Koh
commented the situation
to calm down customers and media alike. According to Koh, the problem with the display has been recognized, and the fixes are being deployed.
Koh told the press that the company "will not be too late," suggesting that May release is still happening. In fact, accroding to him they will have a new launch date in a couple of days.
Making the outer layer non-peelable should be easy, but we'll have to wait and see how Samsung has fixed the issue with the hinge swallowing dirt and dust.