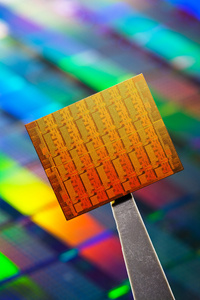 As Apple has been struggling to move as many iPhones as it did the previous year for a while now, the company has had to resort to a different avenue of increasing profits.
Apple has been developing more and more of its hardware in-house, this lowers the cost of the phone, increasing the profits of the device, and allows better customization. One of the remaining chips that is yet to turn into an Apple designed semiconductor are modems.
That is what the company has invested in the most recently. Issue, like ones
with Intel
and Qualcomm, furthermore make it important for Apple to advance in their quest for an in-house modem.
As Intel failed with their 5G deployment, and
Qualcomm has already been an expensive
partner for Apple, shareholders have hopes on a quick development in the Apple modem camp.
Unfortunately it might be that Apple isn't as far into development as some might have thought. Report by
The Information
suggests, that they are still ways off from inserting their own modem inside iPhone.
One indication of this already came as Apple signed a
deal with Qualcomm for six years
, even having an option for two year extension. However, some rumors have still persisted that Apple would be announcing their own modem as early as 2021.
The report says otherwise. According to its sources, newly recruited engineers have been informed of a 2025 schedule.
With computer processors the schedule might be a little bit quicker. Intel is the sole partner of Apple in that respect as well, and uses Intel Core processors in the Macs.
The Information suggests that Macs could get their in-house Apple CPUs as soon as next year. However, it's unclear how and where Apple starts the transition to their own processors.