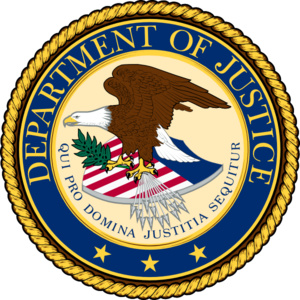 A federal grand jury in the United States returned an 18-count superseding indictment today charging Wikileaks founder Julian Assange with offenses related to one of the largest compromises of classified information in U.S. history.
Assange is currently serving a 50-week prison sentence in the United Kingdom for jumping bail, and is fighting an extradition request from the United States. The 47-year-old Australian made headlines worldwide from 2009 as Wikileaks published tens of thousands of classified documents and cables.
He had been staying at the Ecuadorian embassy in London for years before the Ecuadorian government revoked his asylum status in April, leading to his arrest by British authorities.
The United States sought Assange's extradition to face charges related to the acquisition of classified material. Assange is alleged to have actively encouraged and aided Chelsea Manning in obtaining tens of thousands of pieces of classified information which was later uploaded to Wikileaks.
In a press release outlining the charges, the Department of Justice (DOJ) alleges that Assange conspired with Manning to obtain classified information with reason to believe that the information was to be used to the injury of the United States or the advantage of a foreign nation. It then alleges that Wikileaks published classified documents that contained the unredacted names of human sources who provided information to United States forces in Iraq and Afghanistan, and to U.S. State Department diplomats around the world.
These human sources included local Afghans and Iraqis, journalists, religious leaders, human rights advocates, and political dissidents from repressive regimes.
These new charges will undoubtedly bring forth concerns about press freedom and the protection afforded to the press by the First Amendment of the United States Constitution. However, in remarks from the briefing announcement the indictment of Assange, Assistant Attorney General for National Security John C. Demers seeks to get out ahead of such concerns.
"Some say that Assange is a journalist and that he should be immune from prosecution for these actions. The Department takes seriously the role of journalists in our democracy and we thank you for it. It is not and has never been the Department's policy to target them for their reporting,"
Demers remarked.
"Julian Assange is no journalist. This made plain by the totality of his conduct as alleged in the indictment--i.e., his conspiring with and assisting a security clearance holder to acquire classified information, and his publishing the names of human sources. Indeed, no responsible actor--journalist or otherwise--would purposely publish the names of individuals he or she knew to be confidential human sources in war zones, exposing them to the gravest of dangers."
If convicted, Assange faces a maximum penalty of 10 years in prison on each count except for conspiracy to commit computer intrusion, for which he faces a maximum penalty of five years in prison.
Further reading:
Department of Justice Press Release on the 17 new charges:
www.justice.gov
Full Superseding Indictment against Julian Assange, May 23, 2019:
www.justice.gov
(PDF)
Remarks from the Briefing Announcing the Superseding Indictment of Julian Assange:
www.justice.gov
(PDF)