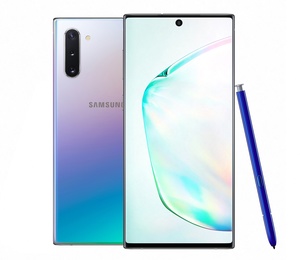 You've probably already at least heard of the new Galaxy Note10, right? Hopefully you've even read about the specs we revealed as soon as the device was official.
However, to get a proper look at the device, you'll need some video footage that really shows what the phone is made of, both on the outside as well as what it offers on the inside.

Samsung has released a few videos in which is shows off the good looks, and there are some good looks there, as well as some of the more important features of the new Galaxy Note10 devices.

Below you have first Samsung's introduction video for Galaxy Note10, showing the most important details and features of the phone. Second video is the official TV commercial that has little more emphasis on the looks of the phone. Lastly the third video that aims to just make the phone look oh so good.

Without further ado...