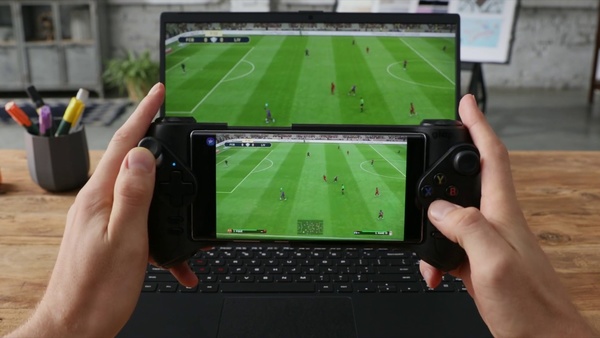 The new Galaxy Note10
was just announced
alongside its bigger sibling Galaxy Note10+ by Samsung.
While they are definitely full-blown flagship phones, as expected, there's not much new compared to company's previous and competitors' offerings.

However, Samsung did announce something that might be of interest to the gamers out there. See, both Galaxy Note10 models are able to play PC games, thanks to a service not totally unlike Valve's Steam Link.

The service is called PlayGalaxy Link – I known, they could've come up with something more original – and it makes a remote connection between your Galaxy Note10 and your PC.

Using LTE connection or WiFi, which is faster than even on the new Galaxy, you'll be able to play your PC games from anywhere.

The streaming technology allows you to continue from the same spot you left the game off on your PC, and vice versa. Samsung says that the service also supports Game Booster technology the help to optimize the resources while playing games.



Obviously this will save you some storage space on your mobile device too, since the games are installed only on your PC.