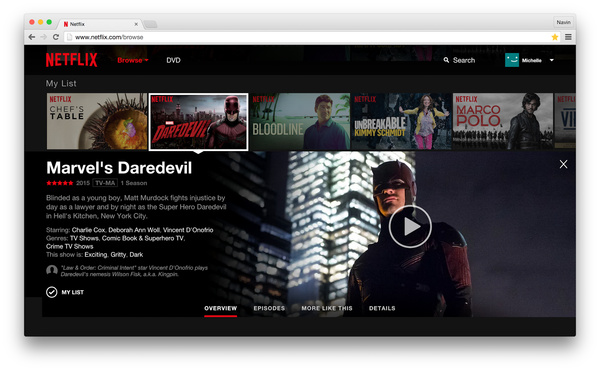 Netflix has changed how their platform works in numerous ways throughout the years. Things like removing stars for thumbs up and down easily spring to mind, but they are far from the most important features on the service.
One could argue, the most important piece of software with Netflix is the suggestions engine that drives what content will be shown to each person at any given time. However, it is not perfect, not even close.
If you are anything like me, you are getting annoyed at getting constantly suggested same content, even things you've already seen. Well, to better suggest content you'd like, they are now testing real human curation to compliment algorithms.
A tweet has revealed a new trial Netflix is running, called Collections. These are, well, collections of shows and/or movies gathered together by human hands.
It includes categories like "Real & Riveting" and "Just for Laughs" with an ability to follow each Collection. The sleek UI allows you to get a quick look at the top three suggestions with a short description by clicking the Collection once, and twice to get an expanded view.
Currently the feature is under testing, and only available to a select few. There's no guarantee that it is going to land on everyone's devices, ever, but if you'd get the choice, would you like to use it?
Here's a look at the smooth transitions in the new Netflix Collections 👇 pic.twitter.com/5xPYRheCqn

-- Jeff Higgins Likes Umbrella Beach Drinks (@ItsJeffHiggins) August 23, 2019