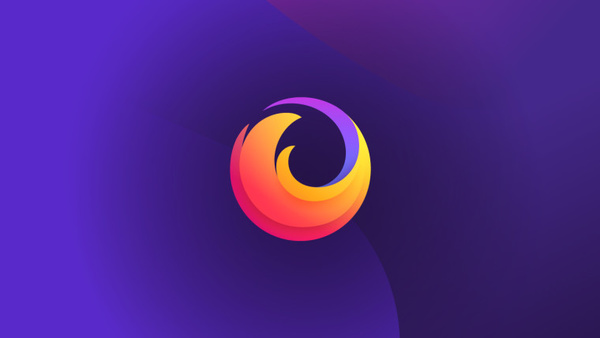 Mozilla has announced the newest version of their web browser Firefox. The new Firefox 69 aims to improve security and privacy of the users by blocking tracking cookies and more.
Firefox 69 is available now for Windows, Mac, Linux, and Android. Straight out of the box is blocks cryptomining as well as third-party tracking cookies. Some other security improvements include asking for permission in case Flash is to be turned on.
The feature Mozilla calls Enhanced Tracking Protection isn't exactly a new one, it's been in Firefox previously in earlier iterations for years now. However, now it features more advanced tracking protection.
You can open Blocking Tracking Cookies from the shield icon in the URL bar to access the blocked trackers. From this view you can also turn off the blocking for specific websites.
The system still allows first-party tracking, used for logins and such, but blocks most of the tracking done by ad networks.
Other updates includes the addition of new Pocket-powered New Tab windows for US users, Windows Hello Web Authentication, support for mixed video WebRTC conferencing, performance boost for Windows 10 users, and battery improvement for macOS users.
There's also plenty of other updates with the entire changelog below. The Android version was largely left out of most of the improvements and got only a slight update.
You can download Firefox 69 and learn what's new
here
.
Changelog:
Enhanced Tracking Protection (ETP) rolls out stronger privacy protections:



The default standard setting for this feature now blocks third-party tracking cookies and cryptominers.

The optional strict setting blocks fingerprinters as well as the items blocked in the standard setting.




The Block Autoplay feature is enhanced to give users the option to block any video that automatically starts playing, not just those that automatically play with sound.


For our users in the US or using the en-US browser, we are shipping a new "New Tab" page experience that connects you to the best of Pocket's content.


Support for the Web Authentication HmacSecret extension via Windows Hello now comes with this release, for versions of Windows 10 May 2019 or newer, enabling more passwordless experiences on the web.


Support for receiving multiple video codecs with this release makes it easier for WebRTC conferencing services to mix video from different clients.


For our users on Windows 10, you'll see performance and UI improvements:



Firefox will give Windows hints to appropriately set content process priority levels, meaning more processor time spent on the tasks you're actively working on, and less processor time spent on things in the background (with the exception of video and audio playback).


For our existing Windows 10 users, you can easily find and launch Firefox from a shortcut on the Win10 taskbar.




For our users on macOS, battery life and download UI are both improved:



macOS users on dual-graphics-card machines (like MacBook Pro) will switch back to the low-power GPU more aggressively, saving battery life.

Finder on macOS now displays download progress for files being downloaded.



JIT support comes to ARM64 for improved performance of our JavaScript Optimizing JIT compiler.