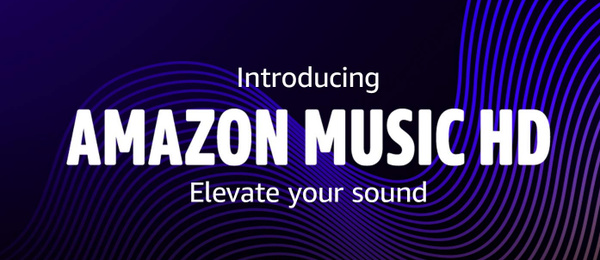 Amazon has just released a new music service for the most demanding music consumers out there. It's called Music HD and it expands upon their Amazon Music streaming service with new higher fidelity options.
Essentially Amazon Music HD is the better equipped version of Amazon Music Unlimited. Instead of listening to songs in average 320 kbit stream, you'll get to enjoy HD audio with up to 850 kbit/s and 16-bit/44.1 kHz quality.

If you insist on listening only to the best of quality, you can even choose song available in what the company calls Ultra HD. This maxes out at 3730 kilobits per second at 24-bit/192 kHz.

While most of the songs, over 50 million, on Amazon Music are available in HD audio, "only" some millions are found in the most premium UHD.

Amazon Music HD uses the same Amazon Music app as its cheaper sibling, and costs $14.99 a month (or $12.99 for Prime subscribers) or $19.99 for Family subscriptions. If you are unsure if it's worth the money, you are fortunately offered a generous 90-day free trial.



At launch Amazon Music HD is available in the US, UK, Germany, and Japan.