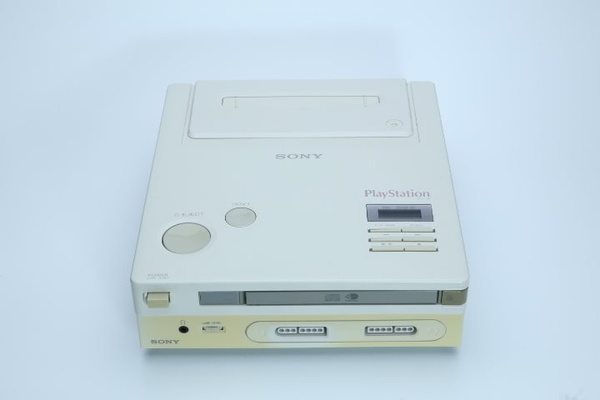 A one-of-a-kind 'Nintendo PlayStation' console - a relic of a rocky and ultimately doomed partnership between Sony and Nintendo - is up for sale.
In the 1980s, Sony and Nintendo were collaborating on games console hardware. Nintendo had partnered with Sony to produce a CD-ROM add-on that could be used for the standard SNES console. It would use a format called Super Disc with the rights retained by Sony in agreement with Nintendo. Along with the add-on for the SNES, Sony was developing its own Play Station system, which was a hybrid containing the standard cartridge port for Nintendo games and the CD-ROM drive for games on Super Disc.
Trouble started however when Nintendo realized that Sony had an upper hand in software licensing as it retained control of Super Disc, and the Japanese gaming giant then approached Philips seeking a more favorable agreement over a partnership. As a result, the 1991 consumer electronics show saw both the introduction of the hybrid Play Station system from Sony, and the surprise announcement of a new partnership between Nintendo and Philips (which Sony had no prior warning about).
Despite trying to repair their issues over the next couple of years, Nintendo and Sony ultimately went separate ways with Sony deciding to focus on a new console for the next generation of gaming which we now know as the original PlayStation. During the negotiations as many as 300 prototypes were reportedly developed of Sony / Nintendo console hardware.
In 2015 one of the prototypes suddenly found its way into private hands. During a bankruptcy auction for failed banking company Advanta, a former employee, Terry Diebold, found an old prototype of a Nintendo PlayStation in a lot he had acquired. It was largely operational though the CD-ROM drive wasn't functional and there was audio output problems. He found with it a PlayStation branded Super Famicom controller. Diebold had accidentally acquired a ghost from gaming history.
He shared it with the world, bringing it around for gaming enthusiasts at gaming expos to try out, and now he is looking to sell the unit to the highest bidder.
To those of you that are serious about buying I can be reached at tdiebold51@verizon.net. Feel free to spread the word! https://t.co/gg3eGRxFls

-- terry diebold (@terry51d) October 2, 2019
Whether it is a private collector or perhaps even a museum, this could fetch quite a haul for Diebold. A surviving relic of a failed partnership between two icons in gaming, a moment that if different would have changed the history of the entire industry as we know it.