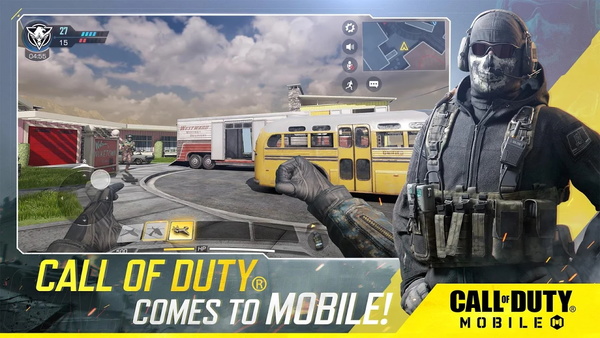 Call of Duty Mobile leaves Fortnite, PUBG, and Mario Kart Tour in its wake in a wildly successful week starting on its October 1 launch day.
According to
Sensor Tower
, Call of Duty Mobile racked up more than 100 million downloads around the world in its first week of availability. This beats the previous record set by Mario Kart Tour, which clocked up 90 million downloads in its first week.
On the surface it dramatically outperformed both Fortnite and PUBG, which accumulated 22.5 million downloads, and 28 million downloads, respectively, in their first weeks. However, it is noteworthy that Fortnite was initially only available on the iOS platform, and PUBG rolled out more slowly by region.
Call of Duty Mobile had a wider roll-out, though it has not launched in China despite being developed by Tencent's TiMi Studio in Shenzhen.
Sensor Tower finds that Call of Duty Mobile saw 56.9 million downloads for iOS devices and 45.3 million downloads for their Android competitors. Its best performing territory is the United States with 17.3 million downloads, followed by India (13.7 million), and Brazil (7.1 million).
First week revenue also broke records with $17.7 million in total.
More data:
sensortower.com