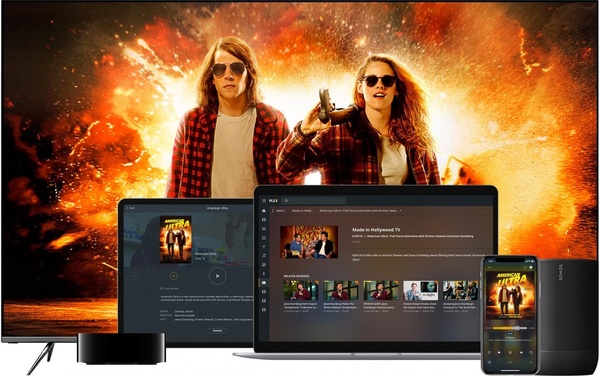 Plex streaming service is supported by advertisements and features a wide range of content.
Available in over 200 countries across the world, Plex's new streaming service features thousands of titles including Movies, TV Shows, documentaries, sports, and more. There is no paid option for the service, it is ad-supported even if you are an existing & paying Plex Pass subscriber.
The service isn't filled with obscure titles either, its library includes content from Legendary, MGM, Lionsgate, Warner Bros., Gravitas, and many more.
It is available in almost every country in the world. There are some geo-restrictions in place for certain content but most is available everywhere. As for the ads you can expect to see, Plex says it will be about a third of the ads you would expect from cable TV.
The service works with Apple devices, Android devices, Amazon devices, Roku devices, Smart TVs, and so forth. For existing Plex users, the service is available a sidebar item
"Movies and TV"
.
More:
Plex
(Via:
Engadget
)