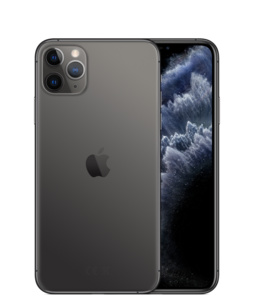 Apple has explained why its newer iPhone handsets will intermittently query location information even if location services have been disabled.
Researcher
Brian Krebs
had revealed how his iPhone 11 Pro handset seemed to routinely query location information even though he had set all apps and system services never to request location information. He pointed out that under Apple's own documentation, this shouldn't be happening.
Initially, Apple said that there was no security concern and that the device was performing as designed. However, after the story was picked up, questions about the need for the device to intermittently query locations piled up.
Apple has explained the behavior of the device in statements to TechCrunch.
Newer iPhone models, including the iPhone 11 Pro that Krebs owns, come with ultra wideband technology. One use of UWB is to enable wirelessly sharing files over AirDrop, for example, and it is likely to be used in upcoming features as iOS updates.
"Ultra wideband technology is an industry standard technology and is subject to international regulatory requirements that require it to be turned off in certain locations,"
a spokesperson
told TechCrunch
.
"The management of ultra wideband compliance and its use of location data is done entirely on the device and Apple is not collecting user location data."
So the checks are required to ensure that the iPhone devices comply with regulations by disabling UWB in restricted areas. For users who are still unsure about the practice, Apple will provide a means to toggle UWB off in a future version of iOS, eliminating the need to check location for that purpose.