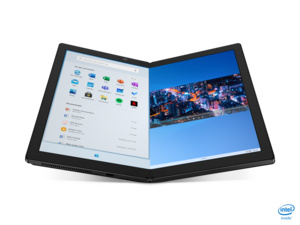 It's been nearly a year since Lenovo first unveiled their first folding ThinkPad. Now at CES 2020, the company has finally released the product to the public.
The device is named ThinkPad X1 Fold and it comes with a 4:3 aspect ratio OLED display that measures at 13.3 inches and features a 2048 x 1536 resolution. As the product name suggests, this display folds in half making it a notebook design.
The display has stylus support in addition to regular touch screen. On the top edge or, if used in a notebook form factor, on the right you'll have a 5 MP webcam.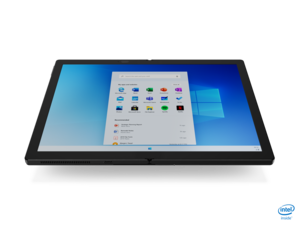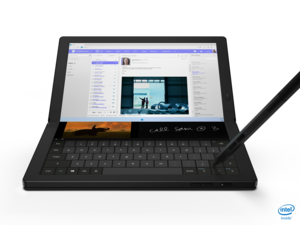 The specs include a new Lakefield Intel Core Processor which is built for hybrid devices that are a little larger than smartphones but not quite full-fledged laptops.
Storage options range up to a terabyte of M.2 SSD and the device has 8 GB of LPDDR4X RAM.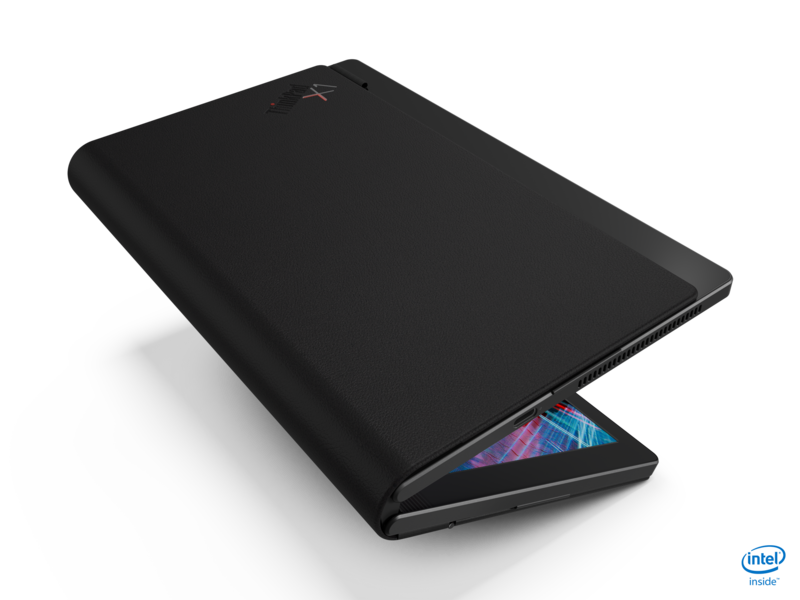 In terms of connectivity you'll get couple USB-C ports, a SIM slot for 4G and even 5G data, WiFi 802.11 AX as well as Bluetooth 5.0.
Battery is a 50 Wh unit that can be charged via UBC-C at 65 W and should last optimally for around 11 hours.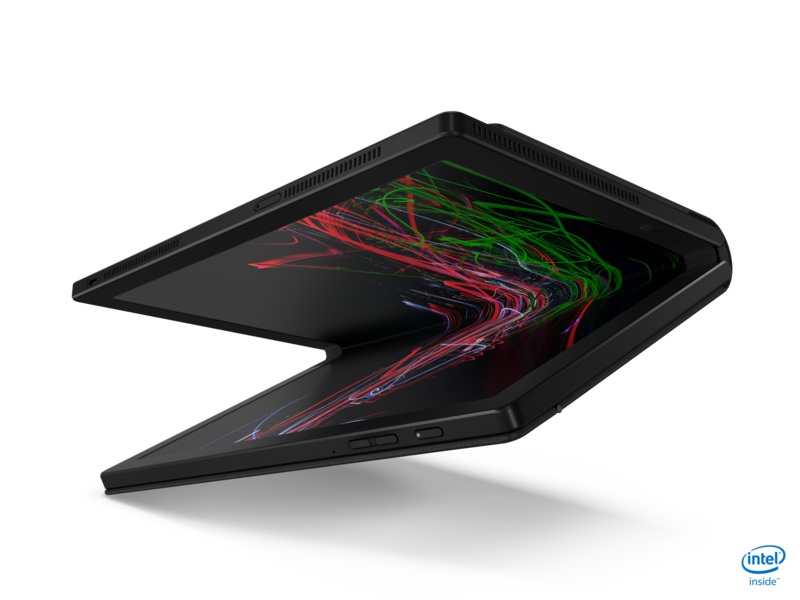 X1 Fold weighs around 2.2 pounds which is fairly hefty, compared to a 13" Surface Pro which is around 1.6 pounds, which is likely due to more complex construction due to hinges.
If typing on a touch screen is not your thing, Lenovo also has a small keyboard that latched on top of the touch screen and is connected magnetically and charges wirelessly.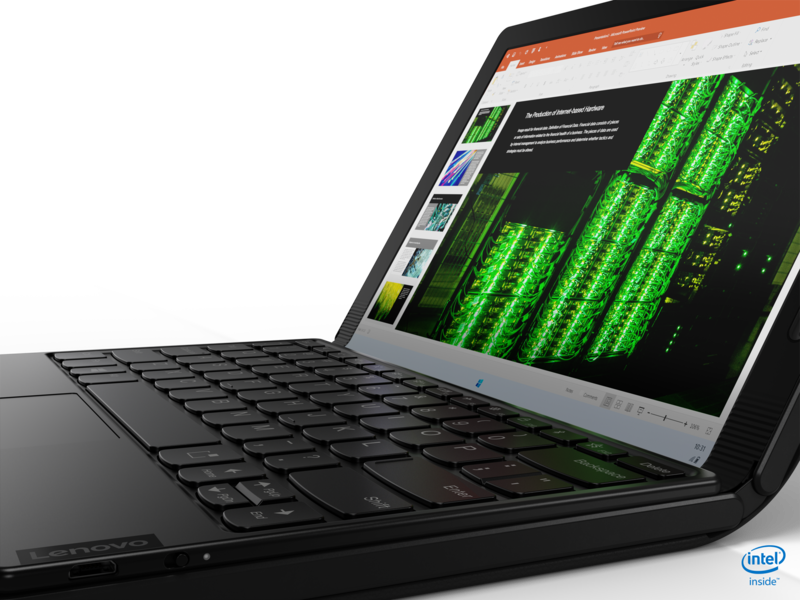 Initially the devices seems to come with a regular Windows 10 installed, but Lenovo promises that it'll release an update to Microsoft's new Windows 10X which is designed for folding devices.
Lenovo X1 Fold is set to launch somewhere around summer 2020 for a premium $2499 price.