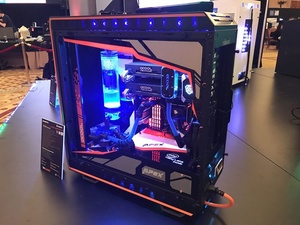 After companies like Microsoft started calling their strategy "mobile first, cloud first" roughly six years ago, one could've easily come to a conclusion that personal computing has moved on from desktops and laptops largely to mobile devices.
For years it seemed like it too. Prior to Microsoft's change in strategy three years had gone in a downward trend, and a few more would be gone before there was any hopes of resurgence.
Depending on the measuring tools and who you believe, the change might have happened as early as 2017 but now it seems undeniable that PC is on the upswing. Both Gartner and IDC, two of the most well known analytics companies, have reported increases in sales late last year and 2019 in total.
According to Gartner PC sales grown around 2.3 percent to 70.6 million units in the last quarter of 2019, IDC's figures give PC sales a 4.8 percent growth to 71.8 million units.
Year-to-year growth is still miniscule, as Gartners figures are only 0.6 percent above water (261.2 million units).
We're still far off from the golden years of PC, which seems to date to around 2010-2011 when there was more than 350 million PCs sold each year.
Not much has changed in terms of the players. Lenovo with 17.5 million units sold (Gartner) in Q4 is still leading the pack with HP (16.1 million units) coming in close second. Dell (12.1 million units) is third and Apple (5.3 million units) has managed to retain a fourth spot even though it was the only out of the top-4 to lose marketshare.
Asus and Acer are around a million units behind Apple at fifth and sixth respectively.