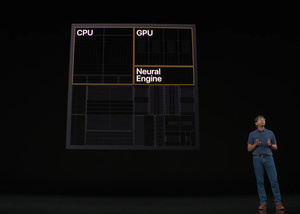 For the past few years, in the end game form that Apple seems to be in, the company is focusing on reducing all kinds of unnecessary and perhaps bottom line damaging partnerships.
So far probably to the most known examples of this are the development of their own graphics chips and getting away with Imagination Technologies PowerVR GPUs as well as buying off Intel's failed 5G business. This way there are no external issues with either GPU or 5G.
The company is clearly trying to remove all such problems, and rumors have had it for a while, that the next massive step is to get rid of Intel CPUs in their Mac computers.
The rumors is that Apple is going to develop their own ARM-based chips for Macs, just like they've done with iPhones with quite a bit of success. However, desktop and laptop computers are a different beast altogether, which is probably why the rumors haven't so far been realized.
According to famed Apple analyst Ming-Chi Kuo
, though, this might start happening as soon as in a year from now. Kuo says that the first ARM-based Mac could be announced within 12 to 18 months from now.
It is likely that if it indeed happens next year, the first model is likely a lesser powered one designed for perhaps students. One would think it will still take years after that for Apple to turn their Mac lineup entirely into Apple designed ARM computers.
The benefits of having an ARM-based computer alongside iPhones and iPads is clear. These platforms could share much more of their software DNA, and of course, as mentioned, Apple would rely on one less third-party supplier.