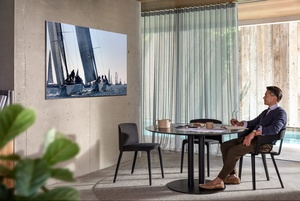 Samsung's this years TV portfolio includes many new high-end 8K TVs and 4K is now distinctly mid-range. The lineup includes the top model, Q950TS series, which tops at way over $10,000, although prices are yet unconfirmed.
Samsung's best QLED TV, Q950TS, comes in 65-, 75- and 85-inch sizes and features full array local dimming (FALD) with 20% better peak brightness. It supports HDR10, HLG and HDR10+, but there's still no Dolby Vision support.
Both AMD's Free Sync and Nvidia's G-Sync are supported and latency in gaming mode should be around 10 milliseconds. You can also watch TV or YouTube in picture-in-picture with Multi-View while gaming.
The TV is only 15 mm thick and has a bezel-less Infinity Display framing. To get everything out of the painting-like build, the TV comes with OneConnect box which allows you to place wires out of the way.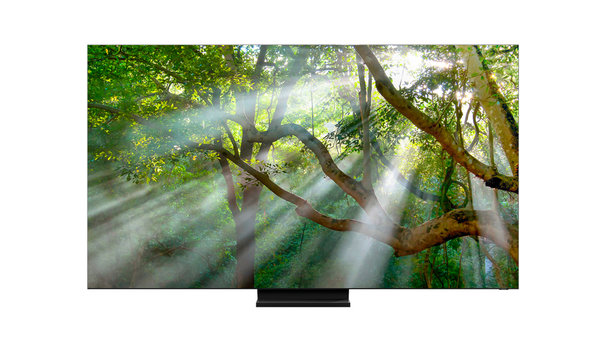 Q950TS (above) comes with HDMI 2.1 support, which not only supports 8K resolution – in fact even 10K – but also up to 60 Hz at peak resolution and 120 Hz in 4K.
There's also a slightly cheaper Q900TS model, which is largely the same but doesn't have Infinity Display and doesn't come with OneConnect. It also comes in 65-, 75- and 85-inch models.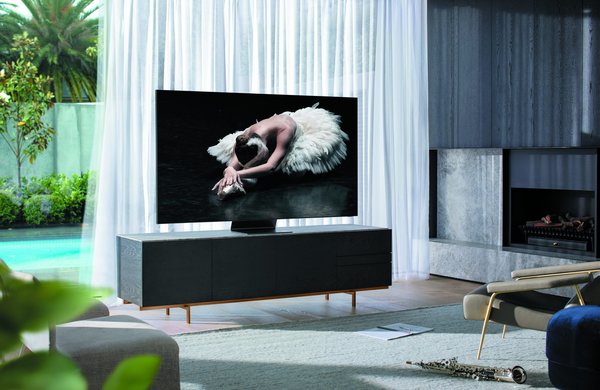 The cheapest of the new 8K models is Q800T (above), which further removes some of the FALD zones and has lower peak brightness. This model comes in 65-, 75- and 85-inch sizes.
4K models include Q90T, Q80T, Q70T, and Q60T. The first ranges from 55 to 85 inches, the second from 49 to 85 inches, and third from 55 to 85 inches, and the cheapest one from 43 to 85 inches.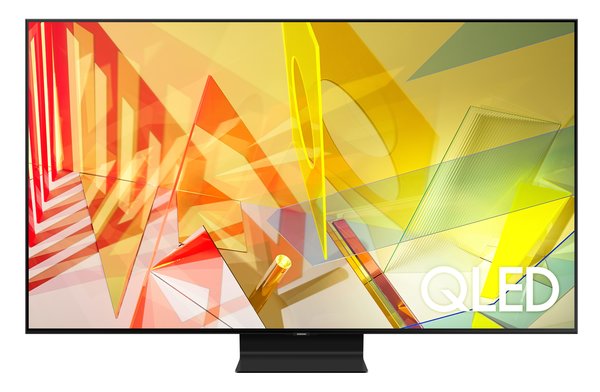 None of them support HDMI 2.1, and only Q90T (above) and Q80T have full array local dimming, however, they are dimmer than the 8K TVs at 2000 and 1500 nits peak brightness respectively (vs 3000 nits).
Furthermore the peak brightness goes does significantly to Q70T (below) at a more mundane 500 nits.