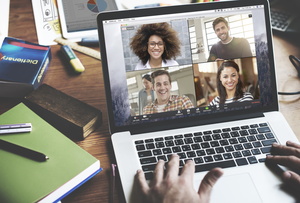 Zoom has apologized for security and privacy concerns that have arisen as it explodes in popularity during the COVID-19 pandemic.
Chief Executive Eric Yuan wrote a lengthy post on the company's blog apologizing for the lapses in privacy and security that have come to light in the past few weeks. During that time frame, Zoom has seen unanticipated staggering growth as more people rely on video conferencing for work and education during the coronavirus pandemic.
In December, Zoom experienced a maximum of ten million meeting participants. Now with around half of humanity under some kind of social restrictions to slow the COVID-19 spread, that number has exploded to 200 million.
However, Zoom has been plagued by privacy questions and security issues. For starters, Zoom was found to be sending data to Facebook from users, even if they weren't Facebook users. Hosts of meetings were also able to track attendees.
Additionally, it did not offer end-to-end encryption despite saying otherwise. On top of those privacy concerns, there were also some security issues including Zoombombing.
Zoombombing is the practice of uninvited guests joining video conferences and becoming disruptive. They either get into the conferences by gaining access to a link sent to those invited, or they would guess nine-digit ID codes to find live conferences.
Zoombombing can be easily avoided by password protecting a meeting.
Read More:
blog.zoom.us