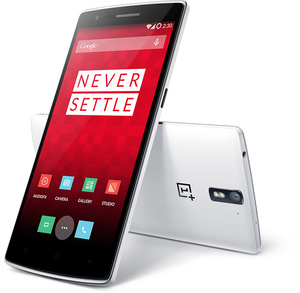 OnePlus has become one of the larger smartphone manufacturer, and for its size it has managed to gain significant momentum in the Android space. However, it all started in 2014 with an aggressive campaign that promised flagship killer specs for less than half the price.
Now years later, things are very different. Biannual price hikes mean that the current OnePlus flagship costs around $900, three times as much as the OnePlus One (pictured). However, the company has promised it hasn't forgotten where it initially started from.
In an interview with
Fast Company
, OnePlus CEO Pete Lau has confirmed that they are working on a more affordable smartphone to accompany this years OnePlus 8 and 8 Pro. Not many details are shared about the product, but it should arrive soon in India and later this year in Europe and the United States.
This will be the first time since OnePlus has taken the approach since OnePlus X in 2015, when even their flagships were still very cheap. According to the rumors, the new affordable phone will be called OnePlus Z, which would make it seem definitely like a successor to the first cheaper OnePlus phone.
According to Lau, the new product is just a part of larger strategy within the company. OnePlus is trying to cement itself truly as a brand, and as an ecosystem that can provide many kinds of experiences in many price points and realms.