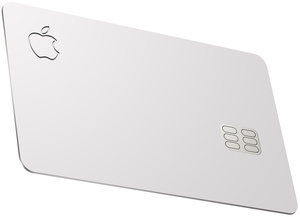 Apple is planning on extending their Apple Card payment plan benefits. Previously iPhone buyers would get interest-free payment plans by using their Apple Card. Now other products are joining iPhone.
Last year the
company introduced Apple Card
to iPhone users. The credit card developed in cooperation with Goldman Sachs offers benefits like a three percent cash back and previously mentioned interest-free iPhone payment plan.
Bloomberg reports
that Apple is going to extend the payment plans soon to include iPads, Macs and other Apple products.
The plan consists of either 6, 12 or 24 months of interest-free payments depending on the device. The program is going to include the likes of AirPods, HomePod, or Apple TV with 6-month plan and iPad, Mac, Apple Pencil or iPad keyboard with 12-month plan.
The iPhone remains as the one with 24-month payment plan that is de facto practice in the smartphone business.
There's no official word on the extension yet, and the rumors don't specify when this is going to launch but it's safe to say that we'll hear more about it in couple weeks time at the first ever virtual WWDC.