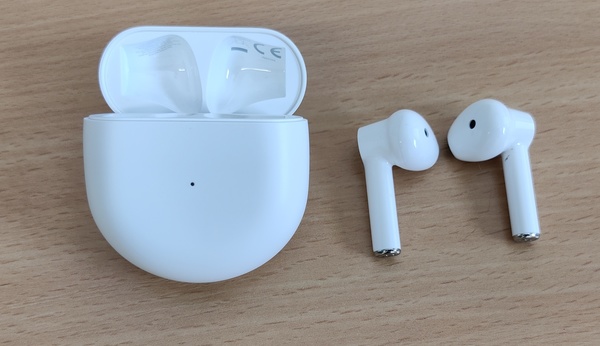 Customs and Border Patrol has a lot of important duties, one of which is recognizing and seizing counterfeit products that try to circumvent the intellectual property rights.
It might not be as flashy as stopping a thousand pound shipment of heroine, but CBP does get their hands on a lot of illicit tech products. In this case that is exactly what they
thought
they had.
Instead they seized a shipment of very legit OnePlus Buds, wireless earbuds by the popular Chinese Android enthusiast brand. Not only did they mistake OnePlus headphones as counterfeit Apple AirPods, they posted this epic failure for all to see on social media.
From the tweet you can clearly see the original retail box with a OnePlus logo as well as the product name, UPC, et al.
It is strange to think that the CBP would even entertain the idea that these are a copy of AirPods. Sure, they are white and kind of similar, but if you have AirPods at hand, you can quickly see the difference.
More importantly, they aren't trying to copy Apple logo, name, or even product name.
This embarrassing mistake got even more hilarious when OnePlus USA tweeted a reply, "Hey, give those back!" with a smiley.
Hey, give those back! 🙃

-- OnePlus USA (@OnePlus_USA) September 14, 2020
Since the tweet, CBP has clarified to
The Verge
that these headphones violated Apple's configuration trademark, which only deals with the appearance of the product.
That is why they didn't consider non-existent Apple logos or such a problem to seize the shipment.
However, it seems a little fishy still, as the headphones are on sale in stores right now, and Apple has not filed any action against the design of OnePlus Buds to our knowledge.
Also the
CBP press release
clearly states that they have seized "2,000 counterfeit Apple Airpod Earbuds (sic)" even citing the retail price if the products "were genuine." You can draw your own conclusions.
OnePlus hasn't commented on CBP claims.