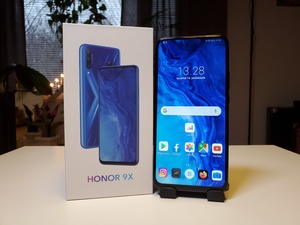 Huawei
has been pushed to corner with U.S. export restrictions, blocking the Chinese telecom giant from using Android operating system in its phones. Furthermore, United States has made it very hard for company to develop new chips for its phones, as U.S. suppliers aren't allowed to provide any technology for the company for now.
According to Reuters
report
, company is now "resetting its priorities" and considers selling its youth-oriented sub-brand,
Honor
.
While relatively unknown in United States, Honor has been extremely successful brand on its own in many Western European countries. According to Reuters' sources, the sale would include Honor brand, R&D capabilities and supply chain management business.
Possible bidders for Honor business include three Chinese companies:
Digital China
which is already the distributor of Honor phones, Chinese electronics company
TCL
and Huawei's phone rival
Xiaomi
.
If Honor sale goes through, Honor would be able to use Android and other U.S. technologies in its line of phones, as the entire Chinese electronics industry isn't in U.S. crosshairs, just Huawei and handful of other players.
Honor btand accounted for 14.6 million phones in previous quarter, or appx. 26 percent of all Huawei's sold phones in that quarter. Honor phones have been traditionally targeted at lower-to-mid end of the market, where margins are very thin. Huawei itself would probably focus on flagship phones with its own brand if the proposed sale happens.