Electronic payment apps and NFC shopping has been available on both major mobile platforms for a while now. Apple wasn't happy with just offering an app for payments but also introduced a credit card to replace the one you already have.
Google isn't far behind, and now wants to replace some of your bank's functions too. Improved Google Pay "helps you save money and gives you insights into your spending." In 2021, you'll be able to apply for a new digital bank account.
Spending is divided into three sets of conversation-like dialogs: people, groups, and businesses. It will make it easier to keep up with the IOUs, deal with splitting the bill, and paying for services. There's also support for coupons and promo codes.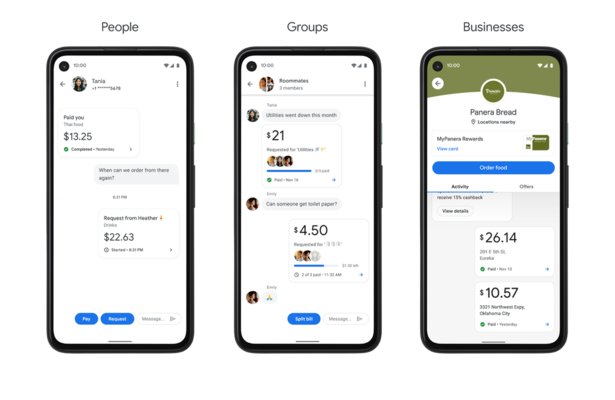 Connecting your bank account and cards to Google Pay will give you detailed summaries as well as insights and trends of your finances. You can easily search – it's Google after all – your transactions with simple word searches.
Coming soon is the digital bank account that will be offered by "trusted financial institutions" and is called Plex. Banks and credit unions offer these Google Pay integrated bank account that will give access to checking and savings accounts without monthly fees.
Google is currently working with 11 financial institutions among which Citibank is the largest. Plex will be available some time next year.