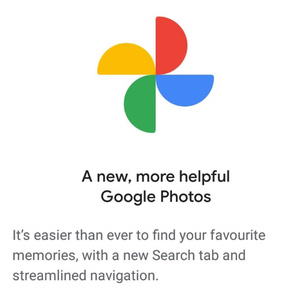 Google's cloud storage service for photos is undoubtedly one of the better photo storing options, especially for Google phones. In fact it's such a good service, they've often used it against iPhones in ads.
One of the better aspects of the service is that you don't even have to own a Pixel phone to get unlimited storage space. You just need to set the quality to "good" instead of "original", and you are free to backup unlimited amount of photos and videos.
Even better, there isn't even any compression if they are at most 16 MP images or Full HD video. The free 15 gigabyte storage would almost never end then, although it is shared with your Gmail and Drive.
However, now it seems that people aren't buying Google's new subscription-based cloud service Google One, since Google is removing the free unlimited storage next year.
Starting on June 1, 2021, Google will start counting all the megabytes and gigabytes of even those "good quality" photos you upload. This means that you'll likely start running out of cloud storage pretty fast, depending on your rate of upload.
It is worth noting, though, that pictures and videos uploaded prior to June 1 aren't counted, so if you have to digitize your childhood photo albums, you might want to do it before the change.

In case you are wondering how long the amount of storage you've got available will last with your current uploading pace, Google has you covered. You can head here to see how many months or years you have potentially left of the free service.
Also, worry not if you're running out of space, additional 100 gigabytes on top of the free 15 GB is going to cost only $1.99/mo. For 200 GB you'll have to pay $2.99 and 2 TB is $9.99.
If you own a Pixel phone none of this applies to you, you'll get to enjoy the freedom of uploading as much as your heart desires even after June 2021.