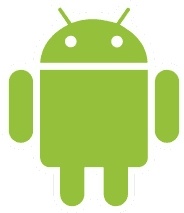 Many Android users have experienced extremely annoying situation recently: incoming text messages (SMS) have been delayed for very long time, sometimes even half an hour.
This has caused massive problems when trying to log in to services that require SMS verification, such as logging in to Google services, many banks, etc when 2-factor authentication is enabled.
The
delayed incoming SMS problem
started on 23rd of November, 2020 when Google rolled out an update to
Carrier Services
module of Android operating system. Module is updated through Google Play store and it handles operator-specific services, such as checking your current data quota, etc.
Luckily, the problem is easy-ish to fix.
How to fix delayed incoming SMS message problem with Android
Open Google Play store.
Search for Carrier Services
Tap the app when it appears in the search results.
li>
On app's description page, choose Uninstall.
Uninstalling the app wont do any harm to your Android phone, but solves the problem. This is, obviously, a hack, until Google issues a fix to its Carrier Services app. And we don't know exactly what causes the problem in the first place.
But we have personally experienced this problem during past two weeks and uninstalling the Carrier Services app did the trick - now 2FA SMS messages
(and other text messages)
finally arrive on time.