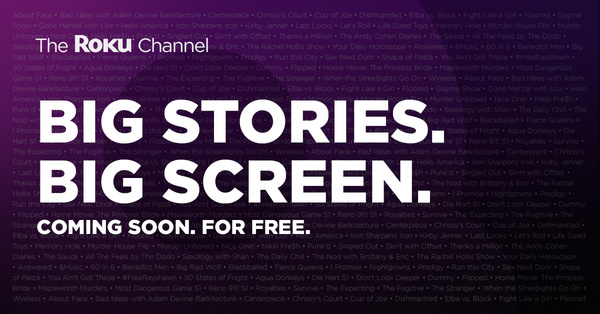 The not-so-successful short-form mobile streaming platform Quibi has found a new home. Perhaps a little surprisingly it's none of the traditional large media conglomerates, instead you can spot Chrissy Teigen now on The Roku Channel.
Roku has
announced
that is has acquired much of what is Quibi's show library. This includes both original shows and documentaries that were originally developed for Quibi.
The Roku Channel will be the new home to shows such as #FreeRayshawn, Chrissy's Court, Die Hart, Dummy, Flipped, Most Dangerous Game, Punk'd, Reno 911!, and Survive. There are a total of more than 75 shows and hundreds of hours of content.
Roku also namedropped some of the entertainment stars that join Roku's catalog, including Idris Elba, Kevin Hart, Liam Hemsworth, Anna Kendrick, Nicole Richie, and Chrissy Teigen.
According to the company, all this content is going to be available to you for free in the near future.