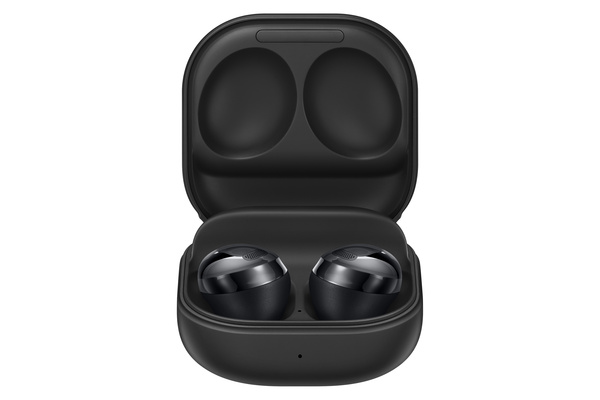 Samsung announced today
the new Galaxy S21 lineup
that includes, as expect, the Galaxy S21, S21+ and S21 Ultra. As has become a custom, the company also refreshed their earbuds.
The new model carries the name Galaxy Buds Pro and, according to the company, they also provide audio experience that even professionals would appreciate.
One has to doubt that any serious audio professional is going to switch their monitor headset for there but there are some improvements that should provide better audio.
Samsung has developed a two-way design that allow two difference elements, separate woofer and tweeter, inside the tiny shell. It remains to be seen how much this actually improves the audio quality.
The new design also features a more streamlined profile and a new addition of a wind chamber should capture most of the wind that is trying to get to the microphones to ruin your phone calls.
Galaxy Buds Pro also feature active noise cancellation, or ANC, which allows users to block out the distracting ambient noises but also use the mics to pass through whenever there's a need for a quick chat or perhaps you'd want to hear surrounding announcements.
There's Bluetooth 5.0 connectivity that allows multi-device pairing and easier switching between devices.
Galaxy Buds Pro cost $200 and they are available in three color options.