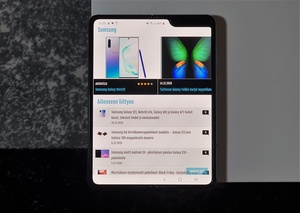 Samsung used to be the pariah of Android world for many years, as it was reluctant to deliver Android updates to even its relatively recent phone models. Since last year, company has improved dramatically - and now pushes the envelope even further.
This week, Samsung announced that most of its Android phones and tables will receive Android security updates for
four years
after their initial release. This, coupled to the fact that Samsung made a huge change to its Android major update policy last fall, will make the Korean manufacturer much more competitive in Android world.
Furthermore, Samsung
promises
to deliver four years worth of security updates to even select models from 2019. Company previously had promised only two years of security updates, even for its most expensive phones.
To summarize Samsung's new Android update and security patch policy:
Galaxy S series, Galaxy Fold series, Galaxy Tab S series, Galaxy A series and Galaxy Note series will get three major Android operating system updates during their lifetime. This means, for example, that Samsung Galaxy S20, which launched with Android 10, will get Android 11, Android 12 and Android 13 updates.
Most of the Samsung's mid-priced and high-end phones will get four years of Android security patches. These include Galaxy S series, Galaxy Fold series, Galaxy Tab S series, Galaxy A series, Galaxy M series, Galaxy Xcover series, Galaxy Tab A series and Galaxy Note series. Only the low-end phones will be excluded.
High-end phones will get security patches monthly, while mid-priced phones will get quarterly patches.
Samsung is obviously hoping that long support time and fast Android updates will benefit its marketing - and they probably will. As of now,
Samsung is doing pretty well in our Android 11 update tracker
.