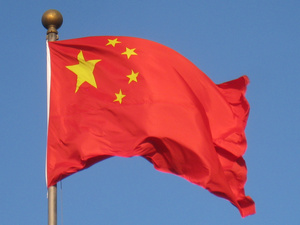 Baltic state
Lithuania
is urging its citizens to avoid Chinese phones. Country's defence ministry has published a recommendation to Lithuanian citizens advising them to get rid of Chinese phones, if they have one.
The statement was made after it was found that
Xiaomi
's phones sold in Europe had a built-in censorship mechanism installed in them. The censorship mechanism detects and censors terms such as
"Free Tibet"
and
"democracy movement"
, Lithuanian state-run cybersecurity body told this week.
Now, Lithuanian Defence Ministry recommends consumers to avoid Chinese mobile phones and even urges them to "throw away" the phones they're currently using if they're made by Chinese brands.
According to Lithuania, even very recent Xiaomi models, such as
Xiaomi Mi 10T
, included the hidden censorship and detection code. According to
Reuters
, the detection program was turned off in phones sold in the European Union region, but was present in the phones, nevertheless.
Chinese phone manufacturers
As the market has shifted in recent years quite dramatically, it is hard to know what brands are Chinese and what are not.
Of the bigger manufacturers, Chinese owned brands are
OnePlus
,
Xiaomi
,
Huawei
,
Honor
,
Motorola
(owned by Chinese Lenovo)
,
Oppo
and
Realme
among others.
Non-Chinese phone manufacturers
Obviously, majority of the modern phones are manufactured in China, but at least some of the brands are not directly owned by Chinese companies.
Such mobile phone brands include
Samsung
(Korean company)
,
Sony
(Japanese)
,
Apple
(American)
,
Nokia
(phone rights licensed by Finnish HMD from Nokia, which is Finnish, too)
,
Asus
(Taiwanese)
and
Google Pixel
(American)
.