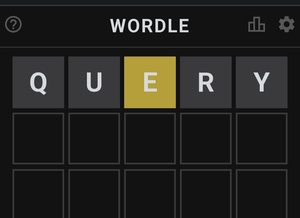 Probably the biggest online phenomenon of the winter 2021-2022 has been the small, but addictive online word game
Wordle
. Game has now been sold to The New York Times.
Wordle has been everything that modern online services tend
not
to be: it doesn't have a mobile app. It doesn't have any ads. It doesn't require any registration. It doesn't sell you anything. It doesn't even try to steal all of your time.
No. Instead, the game is available at its own
own website
.
As far as the gameplay goes: you have to guess an English-language five-letter word. And you have exactly six chances to guess the word.
That's it. You have exactly one word for each day. So, you can't get hooked on it for the entire day. You try the one word and wait for 24 hours to get the next one.
Game has been developed and maintained solely by a British developer
Josh Wardle
who now announced that he has sold the game to
The New York Times
magazine:
An update on Wordle pic.twitter.com/TmHd0AIRLX

-- Josh Wardle (@powerlanguish) January 31, 2022
According to NYT, the price tag was "in lower end of the seven figures", meaning that despite not making a dime with the game previously, Wardle earned at least a cool million dollars out of the transaction.
As the sale has been finished, the NYT team and Wardle will now ensure that the game gets transitioned to the New York Times' website with all the user achievements and records in place. NYT has promised that the game will
(so far)
remain free for all existing and new players.