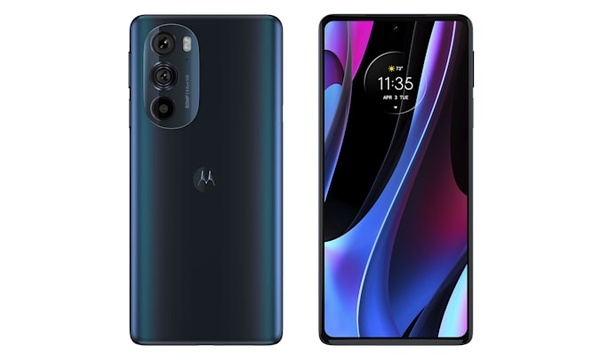 Motorola has announced their new flagship smartphone that carries the same name as the predecessor. The Edge+ moniker is an odd one, since the one main thing they've changed about the phone is the display flowing over each edge.
Nevertheless, the new and improved Edge+ seeks to challenge the large phone category recently occupied by Samsung's greatest, Galaxy S22 Ultra.
Motorola even has stylus support for the new Edge+, albeit an optional extra if you decide to go that route. That also means there is no internal slot for the stylus like on the Ultra.
Specs-wise we're looking at a Snapdragon 8 gen 1 powered Android with a 6.7 inch Full HD+ display that offers an up to 144 Hz refresh rate. In terms of RAM you can choose between 8 or 12 gigs, and the storage options range from 128 to 512 gigabytes.
Other features include stereo speakers with Dolby Atmos support, a 4800 milliamp hour battery with fast charging, 15-watt wireless charging as well as reverse charging that can charge the optional stylus.
Camera system now offers a 50 megapixel default shooter and another 50 MP ultrawide camera. Third sensor on the back is a measly 2 MP for depth-sensing and isn't available for photos. This means that unlike most of its competitors it does not offer a zoom camera.
However, it does offer a mighty selfie shooter, at least in terms of pure resolution. The front-facing camera has a 60 megapixel sensor, which dwarfs most competition, although quality is yet undetermined.
As software extras, Motorola offers a Samsung DeX-like experience with monitors and TVs. You can easily connect the mobile device with external displays and use it with the dedicated UI they call
Ready For
.
While the new Moto Edge+ is well-equipped it isn't quite up to par with the latest and greatest Samsung. But it is also fair bit cheaper. According to
Engadget
, it starts at around a thousand dollars, but you'll get a $100 discount early on. Whether that is a fair price for the phone is for you to decide.
Unfortunately, Motorola hasn't yet revealed the release date.