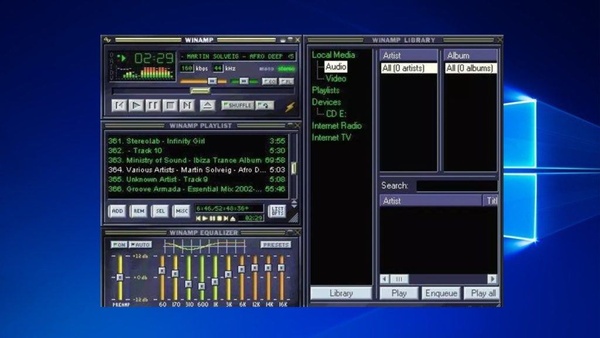 Sometimes history is shaped by small steps, leading into giant leaps. Those steps were taken in late 1990s by several tech companies - and as the result, the entire music business industry went through a shock that changed it permanently. One of those catalysts was a small Windows music player.
Legendary
Winamp
was arguably the first user-friendly audio player capable to play
MP3
audio files. The very first version of Winamp was released back in 21st of April, 1997. So, it has been now 25 years since that event.
With hindsight, it is easy to see how various factors were in play back in those days. German tech institute Fraunhofer had developer the first digital audio file format that produced good enough quality with small enough filesizes.
CD-ROM drives were getting more and more popular, allowing people to transform their CD discs into digital MP3 files. And finally, along came the first MP3 player that made it easy and fun to manage massive music libraries - and not to hog your slow Pentium PC's all resources while doing all that.
Since those days, MP3 players have mostly vanished in favor of streaming services, such as
Spotify
. Even Winamp has been in hiatus for ages now - despite making a small
comeback back in 2018
with its latest version.
But even Spotify and all other streaming services are standing on the shoulders of past giants. In this particular case, on shoulders of Winamp.