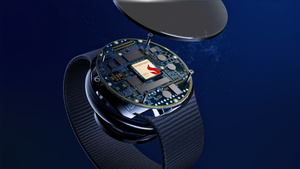 The leading semiconductor corporation Qualcomm has announced new Snapdragon chips for wearables. The upcoming Snapdragon W5 Gen 1 and Snapdragon W5+ Gen 1 system-on-chips provide vastly improved power management among other changes.

In their documentation, the company has focused on the superior, in what they call the "most advanced leap yet", the Snapdragon W5+ Gen 1 chip, which is the one that you'll see on many of the upcoming Wear OS smartwatches. The featured chip is a successor to the wide-adopted Snapdragon Wear 4100+ platform, and offers upgrades throughout the device.

The regular W5 Gen 1 is aimed at segment-specific devices, which can be found in kids toys, health equipment, or enterprise solutions. Although undoubtedly an important part of Qualcomm's wearable business, the chip is less of a consumer product.
Read more...
---