Export HTML with All My Movies
All My Movies has by far the simplest interface for exporting HTML. Templates have nearly complete control over how webpages are generated so you don't have to double check a bunch of settings. Just select your template and export.
Required Software



All My Movies is software for cataloging your movie collection. Besides supporting the standard search features to automatically enter disc information, it is also able to get information from media files on your computer and supports less common disc formats like SVCD.

Export To HTML
Select
Export to HTML
from the
Tools
menu.
Template Options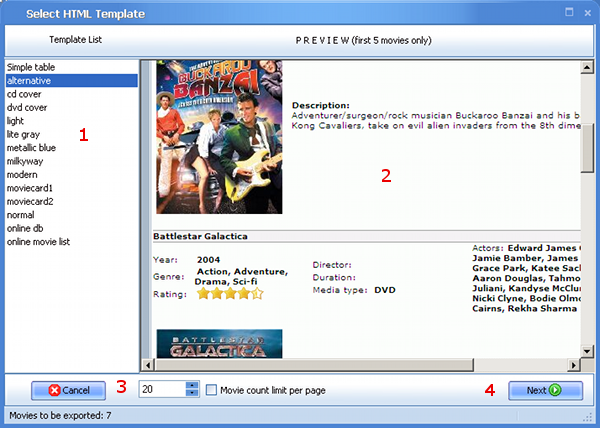 1. Select Template
Select the template you want to use for your export.
2. Preview
The
Preview
pane shows you what the website will look like.
3. Movies Per Page
For most templates you can set the number of movies per page. For large collections it's recommended that you do this.
4. Save HTML
Click the
Next
button to generate your HTML and supporting files.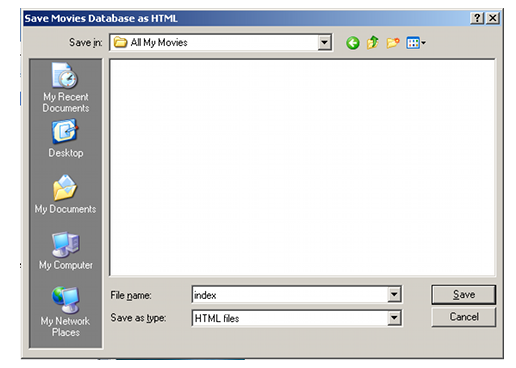 Browse to the folder you want to save your webpage files in and give the main page a filename. If you are creating a standalone website this should normally be 'index'.
'alternate' Template Example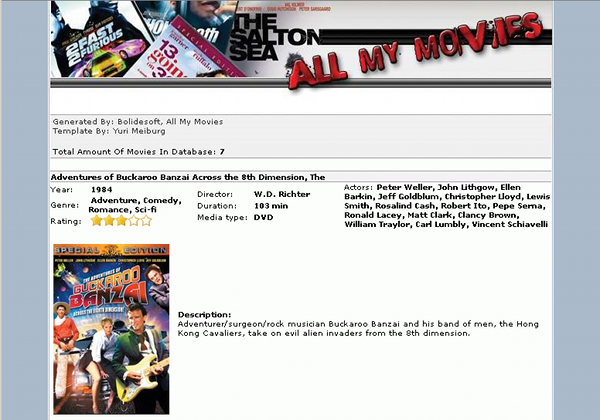 'moviecard1' Template Example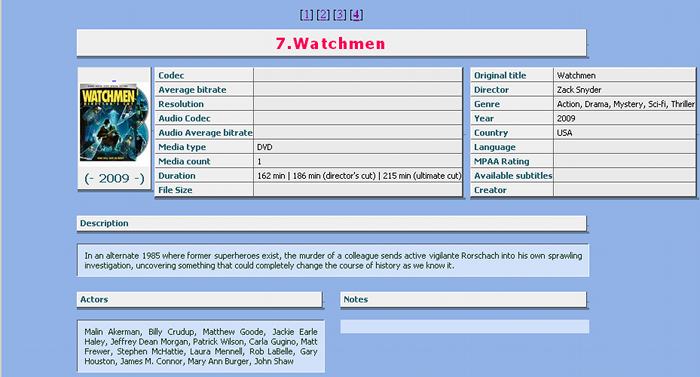 'milkyway' Template Example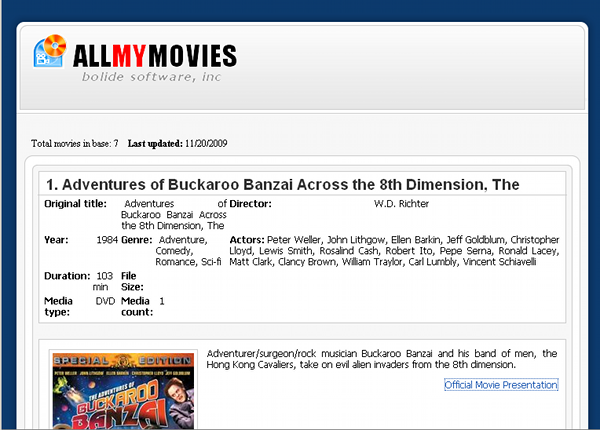 Version History
2007.11.19
v1.0
Original version by
Rich Fiscus