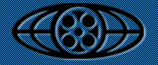 According to
Wall Street Journal
, the music industry association
RIAA
is about to join almighty technology companies, led by
Intel
,
HP
and
Microsoft
, to oppose so-called Hollings' bill which is strongly supported by the movie industry association
MPAA
.
The reasoning behind RIAA's possible decision to do so is not clear, since the Hollings bill basically would make it absolutely, totally illegal to copy or backup copyrighted material in the United States and would require hardware and software manufacturers to implement blocks to make it reality.
The addition of the other major immaterial industry against the proposed bill might be fatal to bill's future, since MPAA and RIAA are pretty much equal in size in terms of lobbying power and revenue.
Source: The Inquirer